The annual ICAS Convention is held at Paris Las Vegas on the famous Las Vegas Strip in Las Vegas, Nevada every December. Convention delegates are encouraged to make their hotel reservations in the ICAS block of rooms to benefit from the ICAS-negotiated discounted room rates.
To make the 2020 ICAS Convention more accessible and affordable, ICAS has reduced the overall length of the convention from 3½ days to 2½ days and negotiated a deal with the hotel to include in-room internet and fitness center access for all ICAS Convention delegates without the normal "Resort Fee" charge of $41.95 per day.
Click here to make reservations or call 877-603-4389 and reference International Council of Air Shows Group Code SPICA0.
The 2020 ICAS Convention will be held at Paris Las Vegas on Tuesday, December 8 through Thursday, December 10, 2020.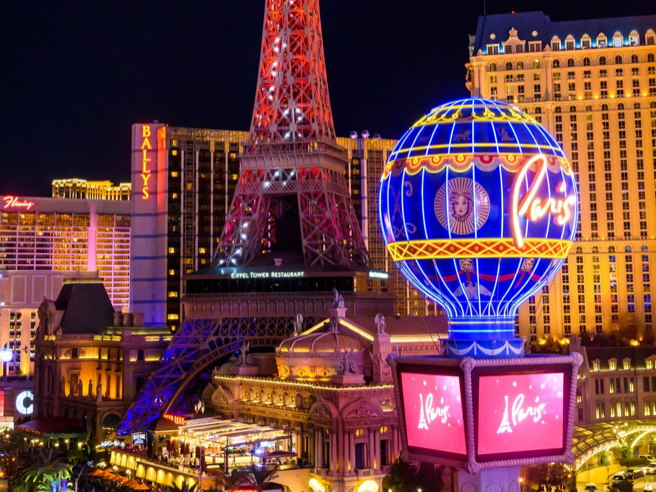 Paris Las Vegas
3655 S. Las Vegas Boulevard
Las Vegas, Nevada 89109
Phone number 877-603-4389
Group code: SPICA0
Room rate
- Friday-Saturday: $170.00 + tax (no resort fee for those staying inside the ICAS room block)
- Sunday-Thursday: $139.00 + tax (no resort fee for those staying inside the ICAS room block)
These rates are guaranteed through November 13, 2020 and included fitness center access for up to two guests, internet access and phone calls. For rooms booked through the ICAS block, the resort fee of $41.95 per night is waived.
Additional Fees
- Early check in (subject to availability): $25.00
- Rollway bed fee: $30.00 per day
- Fitness center only: $34.00 per person, daily
Hotel Mailing Address
Your name - arrival date
Paris Las Vegas Hotel
Las Vegas, NV 89109
(877) 796-2096
Note: There is a per pound fee for packages received at hotel.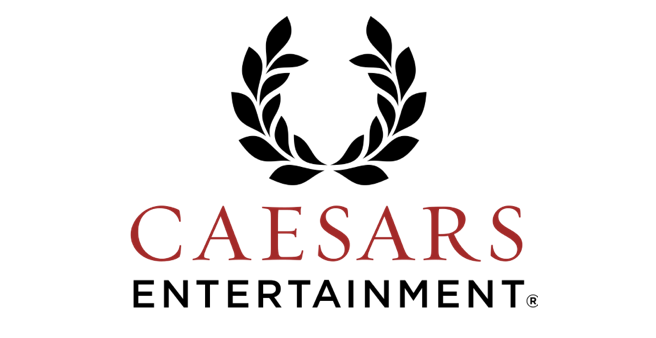 $100 Caesars Entertainment Rebate/Gift Card
To encourage 2020 ICAS Convention delegates to book their sleeping rooms in the Paris Las Vegas Hotel, ICAS is offering a $100 Caesars Entertainment gift card to all delegates who reserve, no later than November 13, and occupy a room within the ICAS block of rooms at the Paris Las Vegas Hotel for not less than two (2) nights during the convention. This gift card can be used for anything (except gambling or gambling chips) at any Caesars location: food, gift shops, alcohol, entertainment, and to offset sleeping room charges. A couple of specific requirements: To qualify for the gift card, you must be registered as a guest, under the name that precisely matches the name you used to register for the convention. This $100 gift card is only available to delegates who pre-register for the convention by Friday, November 15 at 11:59 p.m. EST. If you are mailing your registration, it must arrive at ICAS headquarters by Friday, November 13.
You will be required to sign for your gift card when you pick up your credentials on arrival at the ICAS registration desk. All decisions by the ICAS staff regarding whether a delegate does or does not qualify for a gift card will be final. Finally, anybody occupying a room at the host hotel that is not part of the ICAS block will NOT qualify for the gift card program.
Transportation from the Airport
Taxis from the airport run approximately $20-$25 (not including tip)
Driving directions from McCarran International Airport (LAS)
Total distance 3.2 miles
Head southeast on Paradise Rd., turn left onto Kitty Hawk Way, slight left onto Swenson St./Wayne Newton Blvd., continue to follow Swenson St., use the left 2 lanes to turn left onto E. Tropicana Ave., turn right onto S. Las Vegas Blvd., turn right onto Paris Dr., keep left to stay on Paris Dr. and arrive at the hotel
Useful Hotel Information
- Paris Spa by Mandara Hours: 6:00 am to 7:00 pm, Daily
- Salon by Mandara Hours: 8:00 am to 7:00 pm, Daily
- 12 in-hotel dining options from upscale to "quick bites."
- 6 nightlife options from sports themed to upscale night club.
Paris Las Vegas Self-Parking Fee
- 0-60 Minutes: Free
- 1 to 4 Hours: $9
- 4 to 24 Hours: $12
- Each additional 24 Hours: $12
- Paris Las Vegas hotel guests receive in-n-out privileges at Paris, and all other Caesars Entertainment resorts each day of their stay, as long as they notify the hotel upon check-in that they are using the self-parking garage. Non-hotel guests have to pay each time they leave a parking garage.
Paris Las Vegas Valet Parking Fee
- Up to 4 Hours: $15
- 4 to 24 Hours: $20
- Over 24 Hours: $20 for each additional day.
- Some other notes:
- For hotel guests, the valet parking fee will be automatically charged to your room.
- Hotel guests will have in-and-out privileges, however non-hotel guests will have to pay a new valet parking fee each time they drive to the Paris, even if it is on the same day.
- Everyone will be charged a new valet parking fee when going to a different Caesars Entertainment property.
Additional Information
Email connors@airshows.aero if you require oversized parking.
Have more questions about Paris Las Vegas? Click here.